THE PROCESS START TO FINISH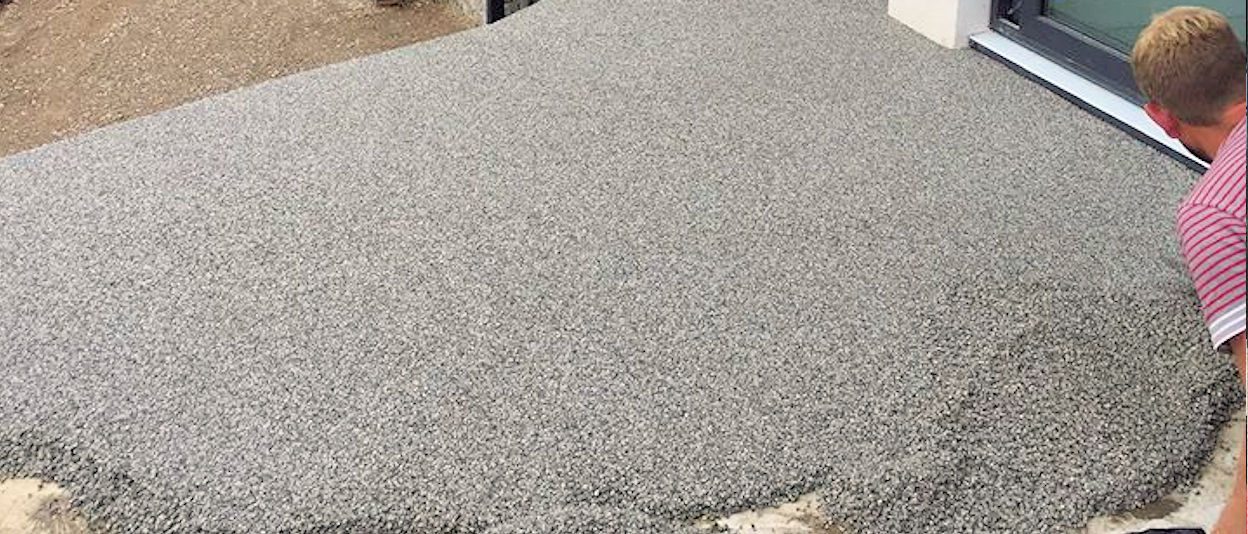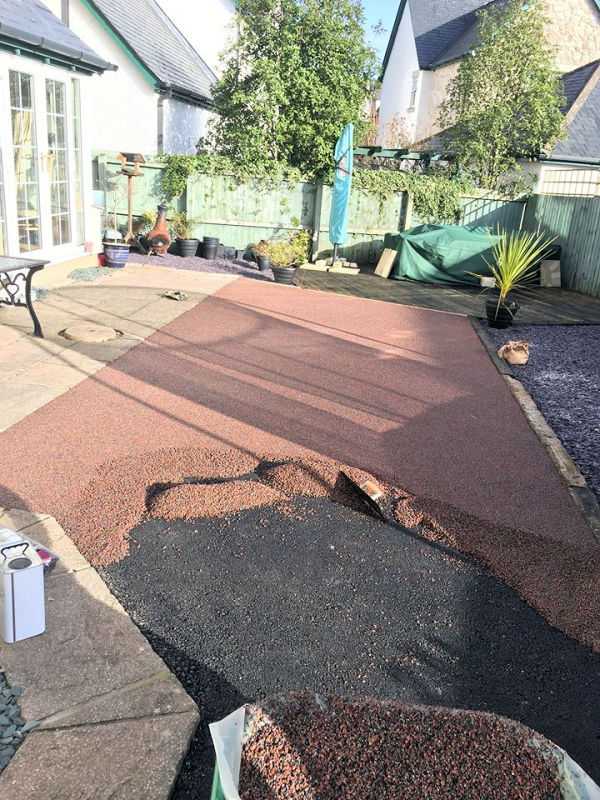 We can overlay your existing surface using our resin stone application, or completely construct your new driveway from scratch. Either way, our dedicated in-house Groundwork & Landscaping teams are able to carry out your project from start to finish, completing your driveway, path or patio on time and to your required specification.
Simply put, we clear (or clean) your existing surfacing, prepare the sub-structure and apply a layer of your chosen resin stone mix.
Complete Construction
We initially excavate the area to be treated to a depth of 250mm. Any chosen 'hard' Landscape scheme along with edging, etc. would then be carried out at this stage.
The area is then rolled with a machine to compact existing substrata, before Type 1 stone (MOT) is laid to 150-200mm thickness and again rolled and compacted.
Next, 50-100mm of open faced hot rolled tarmac/ C35 concrete is laid and rolled before the final layers are added.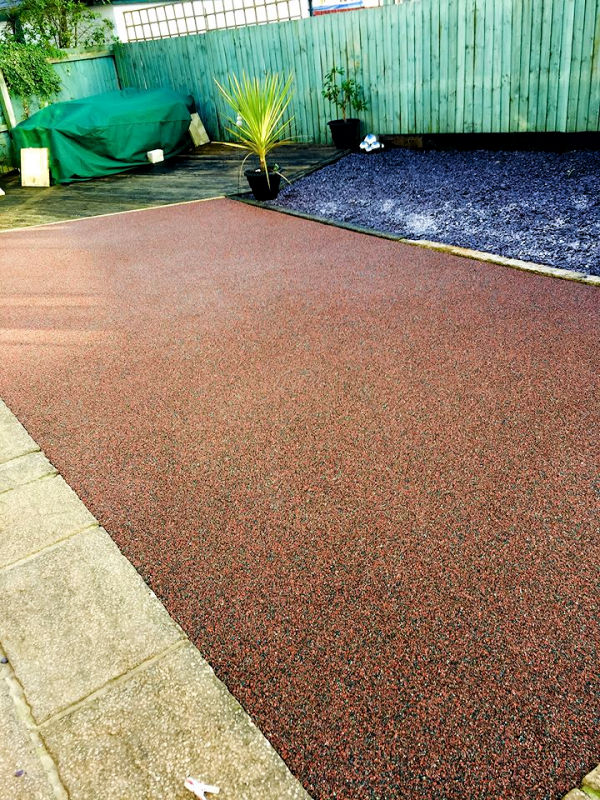 Existing Surface Overlay
We can utilise your existing surface to make your project more cost effective.
We initially prepare the existing surface using a high-pressure jet washer system and primer, this takes out any moisture and provides a tacky surface (not that the primer is needed to provide a tacky coat as the resin is self adhesive).
Overlays typically take 1-2 days with minimal inconvenience or disruption caused to your property or your lifestyle.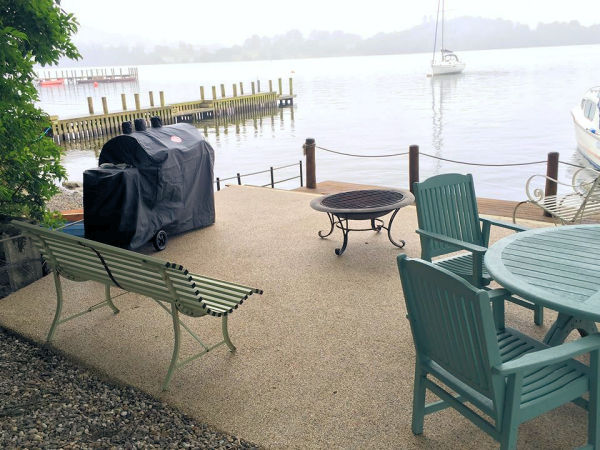 The Finishing Touches
Once your chosen resin stone has been laid, we rake and level to a 18-20mm thickness. Sometimes the surface is uneven and/or not level. We level it out using the resin stone by mass filling dips or sunken areas to bring it to a even and level surface with the correct gradients.
We complete your installation with a troweled finish to seal and close the resin stone creating a long-lasting smooth non-slip finish.
For more information or to speak to us about a requirement contact Lakeland Resin Surfacing today on Telephone us on 01524 781661 or Mobile: 07796695288 or email gemmalooker@yahoo.co.uk